Axl says he was sick last night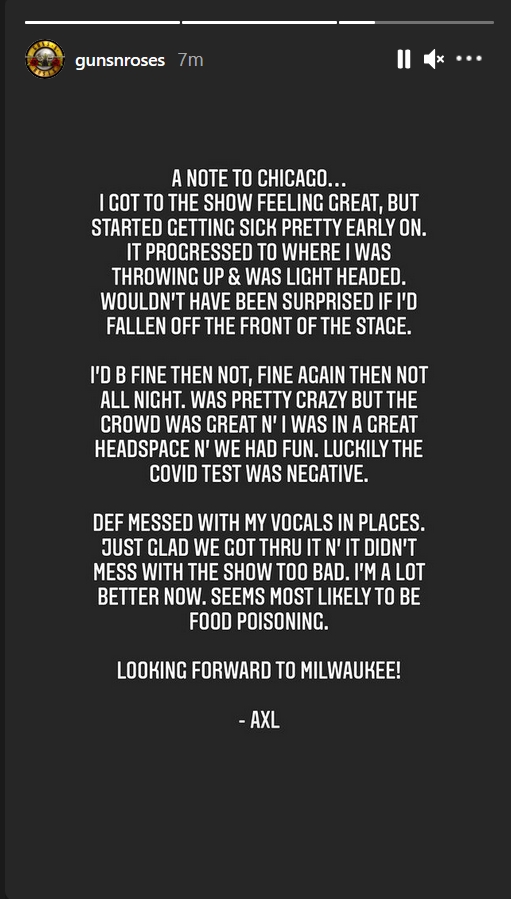 They rehearse it every show pretty much. I think Axl's scared to sing it because he knows he will sound awful on it, but that doesn't stop him from doing 80% of the set so idk. I guess sounding bad on HS would be worse because that will be more people's first impression of the song.
They didn't play Madagascar....big changes for this show. idk why slash posted hard school on his tik tok
Deadslash, a user on discord, posted that if you type in "Hard School" or "Hard Skool" on Spotify, Shadow of Your Love pops up and GNR shows up under artists. It is true, very interesting. Here is a photo I just took with an unlogged in account so my gnr follow on spotify won't influence it
We need to start sending women to Axl's hotel with a audio recorder and have him show them a new song until we get the album.
AFD
You're Crazy
Anything Goes
Lies
Move to the city
UYI 1
LALD
Bad Apples
First 7 and a half mins of Coma
UYI 2
KOHD
GITR
Shotgun Blues
So Fine
DC Alt (just pointless to be on the album and the second verse transition to the chorus is awful)
My World (does this count as a song?)
TSI
The Duff songs and Buick
CD
Catcher (I love the village version though)
Scraped (I really like this one live but the album version is a mess)
TIL (good live in 2010 and the remix is good)
same exact show two nights in a row lmfao