Re: Mad at Nascar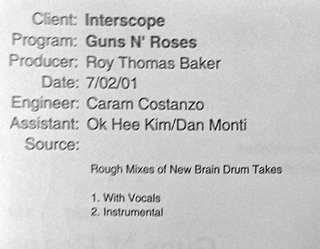 This?
Rep: 0
Re: Mad at Nascar
Can I get a pm?

Re: Mad at Nascar
James wrote:
I'm flabbergasted. It's not like Ezrin is a hack. His resume speaks for itself. Only thing I can think of is Axl being correct about various agendas.

It's not paranoia if they're really after you.
I've always been suspicious of the Jay-Z line:
"They gonna Axl Rose you, welcome to the jungle"
I've wondered if that's some sort of hint that the record company persona non grata'd Axl.
Rep: 0