Re: Katy Perry, Russell Brand To Divorce
"I am become death. Destroyer of worlds."
http://www.thehollywoodgossip.com/2011/ … n-twitter/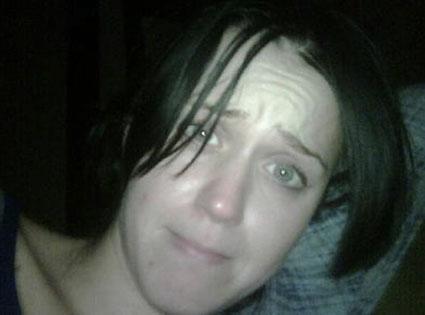 no female musician I can think of has ever even come close to Andrea Corr
Re: Katy Perry, Russell Brand To Divorce
smoke wrote:
I'll never see her in the same way again. Damn you, Internet!!!
Granted that picture is a little tough on the eyes, but cut the girl a little slack.  She was woken up by Russell, who snapped that picture of her unknowingly in unflattering light.  That picture doesn't drop her a notch in my book.  I've seen hundreds of good pictures of her that far outweigh the one bad picture.
Back to the topic at hand.  Katie maybe a little less rich as a result of this divorce.
http://abcnews.go.com/blogs/entertainme … aty-perry/
By Katie Kindelan
Jan 2, 2012 9:49am
Russell Brand Might Get $20 Million in Divorce From Katy Perry
Russell Brand's divorce from singer Katy Perry could make him $20 million richer, thanks to California law and the couple's reported decision not to sign a prenuptial agreement when they tied the knot 14 months ago.
The comedian, 36, who filed for divorce Friday, told New York magazine last year that the couple did not sign a pre-nup prior to their Oct. 23, 2010, wedding in India after a yearlong, whirlwind romance.
Under California law, without a pre-nup, the couple, who met at the 2009 MTV Music Awards, must split their earnings 50/50.
Forbes magazine reports Perry, 27, the singer behind hits such as "Last Friday Night" and "Fireworks," is worth at least $44 million.
The projected divorce payout would out-value even Brand himself, who is estimated to be worth around $15 million.
The "Arthur" star released a statement Friday announcing the divorce: "Sadly, Katy and I are ending our marriage.  I'll always adore her and I know we'll remain friends."
Divorce papers filed by Brand's lawyers at Los Angeles Superior Court cited "irreconcilable differences," according to TMZ, which obtained the divorce documents.
The first public signs of difficulties between the couple came around Christmas when the two were spotted celebrating thousands of miles apart - Brand in Britain with his family and Perry in Hawaii – and without their wedding rings.  Us Weekly reported that Perry and Brand had "a massive fight" just before the holiday.
"This split was something that's been discussed," Ian Drew, senior editor at Us Weekly, told ABC News.
"Did she know that he would draw up papers during a holiday right before New Year's Eve?  I think that was a big surprise," he said.
Just one month earlier, Perry told ABC News' Barbara Walters in an interview that all was well in the couple's marriage, and that she envisioned starting a family with Brand. "I think that it's lovely so far," the singer said of their marriage.
"Yes, of course," she responded, when asked about having kids together.  "I think that is one of the big reasons why you do get married."
Sources close to the couple say that Perry's partying was upsetting to Brand, a recovering heroin addict, and that he did not approve of her circle of friends, who include A-list names such as fellow pop star Rihanna.
It was also reported that Brand submitted the divorce papers at the request of Perry, who did not want to upset her parents.
Reps for Perry and Brand did not respond to ABCNews.com's requests for comment Friday.
Perry has remained quiet on the split, while Brand spoke out to reporters this weekend. "I'm doing good," he told London's Daily Star. "Everything is going to be better next year."
Re: Katy Perry, Russell Brand To Divorce
faldor wrote:
I've seen that picture and still think she's FINE.  Well, not IN that picture, but overall.  You can find a bad picture of ANYONE.  So that says nothing to me.

The thing for me.  I realize she's not the hottest girl in the world.  And people's tastes and opinions differ obviously.  But she's got 3 things going for her in my eyes.  1) she looks good, 2) she's got a good voice, 3) she's got a shitload of money.  And they all combine into reasons I like her.  For the most part, I can't stand pop music.  I hate it, loathe it, try my best not to listen to it.  But I can't name a single Katy Perry song I've heard that I didn't vomit upon hearing.  So that says something for me.

So I get what Axlin is saying.  He doesn't like Katy Perry as a person, so therefore he doesn't find her attractive.  If she saved your cat from drowning you might think she's the hottest thing on earth, but since you think she's vile for her tour rider, you formed your opinion accordingly.  And by the way, who knows what's true or not in that rider.  And whatever is true, who knows if Katy Perry put that in there herself.  I find it hard to believe she's blatantly trying to ripoff her own fans.  That sounds much more like a management tactic to me.  Jon Bon Jovi's brother was ripping off Bon Jovi fanclub members for years and I don't think people blamed Jon for that, nor should they.

Anyhow, my point is, there are girls who are hotter than Katy Perry for sure.  Nicole Sherzinger for one, is amazingly beautiful.  But I absolutely despise the Pussycat Dolls and thought that bonus track she did on Slash's CD was a disgrace.  The worst lyrics and content in a song that Slash was ever involved with.  So Nicole's beauty doesn't fool me into thinking she's some great artist.  In that department, I think she sucks.

But Ms. Perry, on the other hand, is the whole package.
No offense dude, but you kinda don't get what i'm saying.
I didn't like Katy Perry WAY WAY WAY before that tour rider. I never liked her.
The tour rider clinched me not liking her. The tour rider meant she never had a chance to win me over (not that she gives a flying fuck, not saying she does).
If anything me not liking Katy to begin with biased me on her tour rider.
Nicole S. is ugly too. fyi
Riad wrote:
Rex wrote:

I don't give a shit what anyone says, if Katy Perry grabbed you by the junk and said, "lets go," not a mothafucka on these boards would turn her down.

I would. I've turned down way hotter.
So have I. I've turned down FAR hotter than Katy, and i've been in bullshit love triangles and "bitch drama" with far hotter than Katy.
Cramer wrote:
Please, if it were between the usual 50 gallon vat of Vaseline half you guys go through annually or Perry...you'd hit that shit! Who are you kidding?
See above post. At least when I use Vaseline i'm thinking of hotter than Katy Perry.