Re: US Politics Thread
mitchejw wrote:
Randall Flagg wrote:

mitchejw wrote:

You have perfectly validated my point.

I don't want self-righteous assholes like yourself getting to say I've been here for generations.

The whole policy's foundation is a bunch people like you who are at best ambivalent about the fact that you're reaping the benefits of what someone did in your lineage a century ago.

You don't get to have it both ways in my eyes.

If you think all this is about is Democrat's securing votes then you're a damn fool.

Where do you come up with this stuff?  Do you realize how off the mark and dishonest all of this is?  No one, I repeat no one has made any claim that someone whose ancestors migrated here 400 years ago has any greater claim to this nation than someone who gained citizenship recently or is a 2nd or 3rd generation American.  You're saying this because you can't justify why allowing millions of central americans to illegally enter this nation and stay here is desirable, let alone based in any legal or moral code. 

ID said illegal immigration has turned California from Red to Blue.  You asked for evidence, because as always you don't have a clue.  Then when I link and provide that info, you pass it off as if you already knew that and forget that you asked for evidence just a post earlier.  You're a complete joke.

You can't support your opinions with evidence, so you distort and fabricate the opinions of others so you can post some insults and pat yourself on the back for being a good progressive.  It's really, really sad.

Here is your patron saint, saying we need to do exactly what Trump has said and saying there is a humanitarian crisis at the border at the 2:50 mark

"Our direct messages is don't send your children to our borders" - Barack Obama July, 2014

"My job in the executive branch is the enforce the laws congress has passed" - Barack Obama, September 2013

You want to call me dishonest while you take the former's president's words out of context to loosely support your meandering claims.

Give it up man...you're the one that's uninformed. Who gives a shit about Maryland? You seem cool with gerrymandering...great, have a party.

It's a retarded argument to say that immigrants turned a state. Mind mindbogglingly retarded. You're creating an argument in reverse.

This dishonesty you portray in this thread is a unique brand of dishonesty.
Why not prove the dishonesty?   I didn't watch these videos but I've seen the first one before.  Nothing is taken out of context in that interview related to the illegal immigration issue.  Its actually pretty black and white.
Make a point with facts for once.  Humor us.
Re: US Politics Thread
mitchejw wrote:
I think churches should pay taxes since they play such a heavy role in politics
What role do they play mitch?  Are you claiming that all these churches that fundamentally oppose each other are forcing their congregations to vote for the same people?
Now I do believe they should pay taxes, but not for the reasons you apparently do.
Rep: 119
Re: US Politics Thread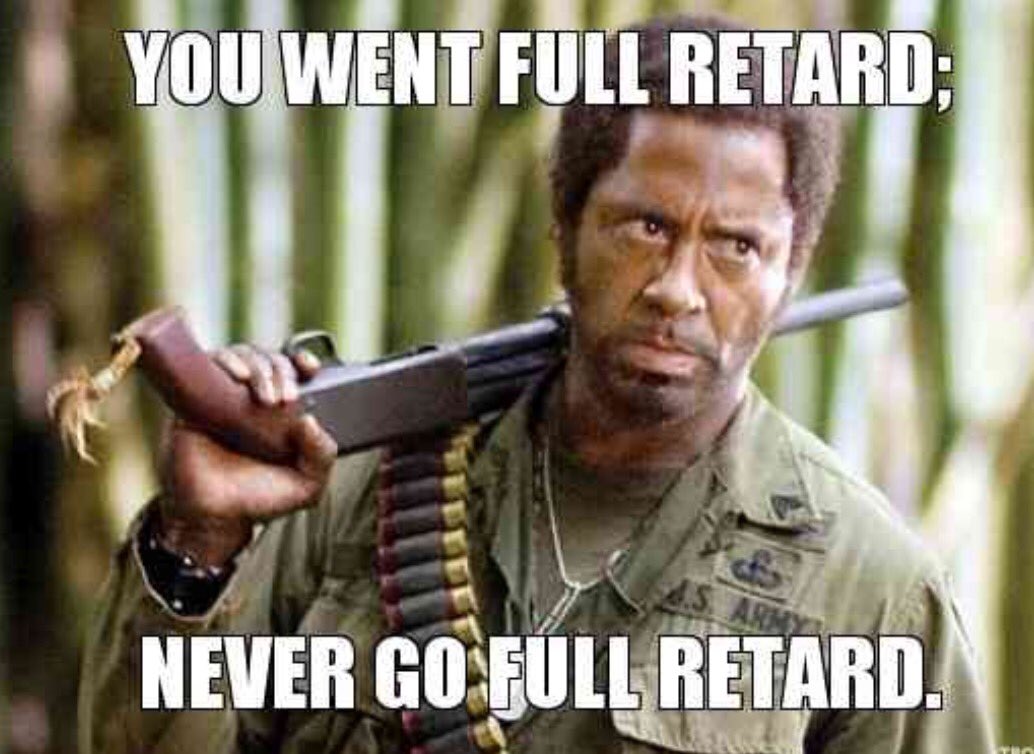 Re: US Politics Thread
How many domestic terrorist events have there been since then?  Just curious.
If you're going to bitch about people supposedly being disingenuous, you can't follow it up with this.
Rep: 119
Re: US Politics Thread
PaSnow wrote:
Mueller did this with an intention. To clear the record & his name. Barr's fucked.
I'm very interested to see how you support this position. And what headlines you sample to justify your continued beliefs in collusion.