Rep: 129
Re: The Space thread
This guy is a good channel to subscribe to if you're into the YouTube thing
Rep: 129
Re: The Space thread
Not liking the host of that channel.
I'm sick of the competing agendas when it comes to this stuff. They're trying to push Venus out of the headlines and get everyone to focus on Mars again by reminding everyone about those underground lakes of brine. Pushing it as a new story even though we've known for awhile.
This happened when the Europa clipper mission was being planned. The Saturn nuts...who just had an amazing decade with Cassini, tried to get everyone to focus on Enceladus.
I wish there was enough money to fund all these missions....but there's not. Venus and Europa deserve their moment in the sun.
Re: The Space thread
Yeah I've complained about this many times...the media's constant Trump coverage causes so much stuff to get tossed on the back burner.
The Apollo missions were ahead of their time. We didn't even know what to look for or where to look for it.
I'm hoping the Moon plans aren't abandoned if Trump loses. I've always hated how things change with the election cycles.
Rep: 2
Re: The Space thread
Perseverance rover landing on Mars today.
Re: The Space thread
Hello, world. My first look at my forever home. #CountdownToMars pic.twitter.com/dkM9jE9I6X

— NASA's Perseverance Mars Rover (@NASAPersevere) February 18, 2021
I watched it live. Thank God it made it. This makes all previous rovers pale in comparison. Twenty cameras, a microphone to finally record sounds on Mars, an that little concept helicopter that will attempt flight  it's also going to preserve a specific sample to be returned back to Earth although obviously that specific mission could be a decade away.
As this Rover is already working, China currently has a probe there that will orbit for a couple months to look for a sweet spot to attempt to land their own Rover. No one but the US has successfully landed something on Mars.
United Arab Emirates last week sent an orbiter to Mars to study its climate, among other things.
First time in history three countries have Mars missions going simultaneously.
Re: The Space thread
More great space stuff on tap in the coming months.
Juno...the probe that's been studying Jupiter for years and taking mind-blowing photos got a mission update a few weeks ago. They are sending it to the moon Ganymede within 1000 km of its surface and we'll be getting some high quality images of Ganymede which should've happened long ago.
I wish they could send it to Io afterwards. Seeing high quality images of those volcanoes erupting on that landscape would be breathtaking.
Imagine HD pics close-up of this ....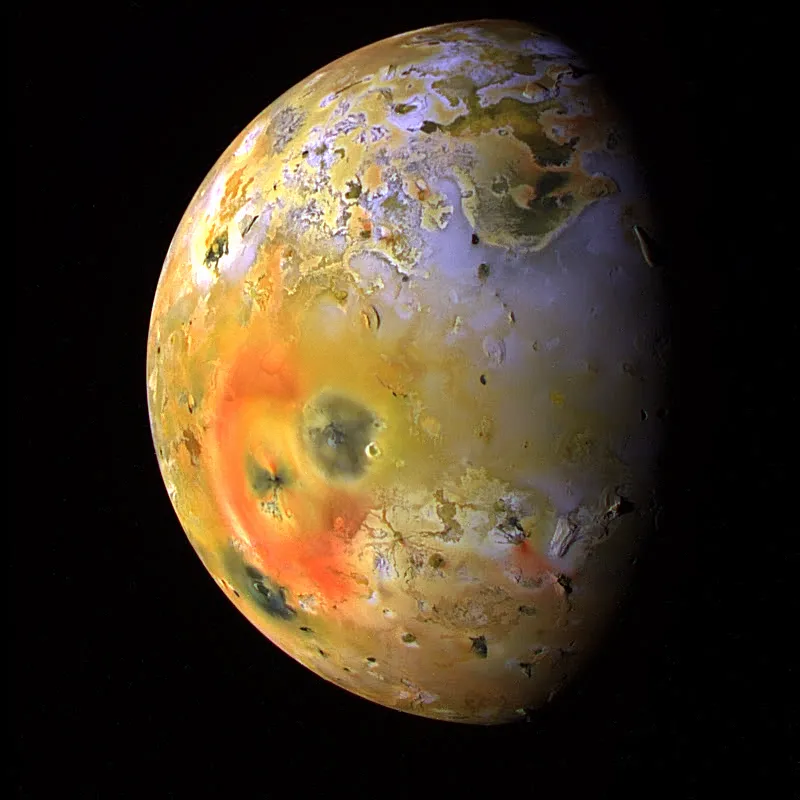 Edit
Juno IS going to Io and Europa after its Ganymede flyby. Incredible. Its mission was extended to 2025.
NASA needs a bigger budget.