Re: 'Dallas' to be revived on TNT network
Who Reshot J.R.? 'Dallas' remake planned
Get out the heart paddles: Warner Brothers is once again trying to resuscitate J. R. Ewing and his bourbon-loving "Dallas" clan for its sister cable network TNT, according to a producer and an agent with knowledge of the project. The show would focus on the next generation of Ewings, namely John Ross (the offspring of J. R. and Sue Ellen, for you "Dallas" neophytes) and Christopher (the adopted son of Bobby and Pam who, devotees will remember, is the progeny of Sue Ellen's sister, Kristin, the famed shooter of J. R.). As always with gestating creative projects, it's no guarantee that TNT will pull the trigger on a full-blown series once the pilot is made. But members of the original cast — including Larry Hagman, above as J. R., Linda Gray and Patrick Duffy — have been contacted for their participation. Some, if not all, are on board, at least with their blessing. Warner and TNT spokeswomen declined to comment.
By BROOKS BARNES; Compiled by Dave Itzkoff
Published: October 8, 2009
Source: NY Times
Re: 'Dallas' to be revived on TNT network
I'd be at least interested to check out the pilot.
The ironic thing is... they already tried it twice before.
During the last three seasons of the original series, around 1988-1991, there was an attempt to 'reinvent' the series and make it more youthful. The most obvious example was J.R. marrying a barely legal cute blonde from rural Texas, as well as bringing on an 'unknown' new son, adult-aged, in order to try and make the series compete with the more youthful audience. Knots Landing did it to. The series didn't rebound and ended in '91.
Then in 1996, there was a "reunion" movie, titled Dallas: J.R. Returns. Was a big ratings hit, but was actually born as an attempted revival with a younger cast, who were to be centered around John Ross & Christopher. The series never came to be.
NOW, in 2009... they're doing it again.
Bottom line, 90210, Melrose Place revivals... WB has fever to try and make a new Dallas.
It's doomed for failure, and here's why. If they completely reinvent it, with a new young cast, people will be going "where's Larry Hagman? Where's Patrick Duffy", and will not get into the whole "Dallas" told through the eyes of "Gossip Girl".
If they backlight the younger characters, and hand the reigns back off to Larry Hagman, Patrick Duffy & Linda Gray... how do you market that? Oooh, lemme tune in to a bunch of 60 something's, 70 something's in Larry's case, running around and being dramatic. There's no driving point.
People need to just enjoy their DVD sets, and look back fondly on the original series, and let it stay dead.
Re: 'Dallas' to be revived on TNT network
Look's like it's a "go"...
'Dallas' 2011: Miss Ellie Dead, Bobby Remarried
by: William Keck / TV Guide
TNT is currently negotiating deals with veteran 'Dallas' stars Larry Hagman, Patrick Duffy and Linda Gray to head down south in early February to join a cast of hot, younger Ewings for a continuation of the 1978-91 primetime soap. And a lot has changed since we last visited with the Ewings in CBS's 1996 and 1998 reunion movies. For starters, Miss Ellie and Clayton are dead and buried on the ranch, reflecting the real-life losses of Howard Keel and Barbara Bel Geddes, and Bobby Ewing (Duffy) is remarried. But J.R. is still scheming and Sue Ellen has remained a powerful confidant and sober mother to all grown-up John Ross.
Ever the money man, Larry tells me he's still waiting for the bucks to be put on the table before he signs on. "I read the script and liked it," says Larry. "A lot of it is exposition to explain what's happened since we went off in the '90s. Miss Ellie's passed on and such. But they haven't made a firm offer yet. We're kicking ideas around, but nothing's been struck in gold. We'll see how it goes; I'm still ambivalent about it."
Far more optimistic are Patrick and Linda. "I read the script and was extremely impressed with it," says Patrick, who has heard shooting will take place in Texas, Louisiana or New Mexico. "I'd managed to read the scripts for the feature films Fox was planning a few years ago and they were atrocious. Just awful, so I didn't know what to expect from TNT. But this read like one of the better episodes at the height of 'Dallas.' It's a perfect sequel to continuing the 'Dallas' tradition."
Linda's been assured by the new show's writer, Cynthia Cidre, that Sue Ellen will remain the strong woman she evolved into by the original's conclusion. "I don't want Sue Ellen to become a victim yet again," Linda says.
As for the plot, Patrick tells me, "It's carried by John Ross, Christopher [Bobby and Pam's son] and their group, but they put us in enough to carry our old fans with us. J.R. responds to business deals" just as he always did, J.R. and Bobby's acrimonious relationship continues, and "Bobby's married happily — and not to Pamela."
While Patrick says he'd love to see Bobby one day reunited with Victoria Principal's Pam, TNT shouldn't even think about getting Sue Ellen and J.R. back together. Cracks Linda: "If they try that, there might be another shooting!"

Re: 'Dallas' to be revived on TNT network
'Dallas' Reboot Promises Plenty of Sex!
by Marc Malkin and Brett Malec / E! Online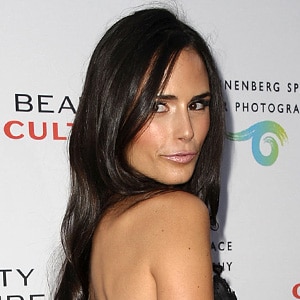 Yee-haw!
If Jesse Metcalfe telling us all about his big "risqué sex scene" in the upcoming Dallas reboot wasn't enough, along comes Jordana Brewster...
"Josh [Henderson] and I got to know each other very well," Brewster told us at the Julien's Auctions preview party for its upcoming auction of Larry Hagman's personal collection of Dallas memorabilia. ""My opening scene, literally our first day, was on my birthday, and I shot in only a man's shirt, so that should tell you something. [It's] a sexy show for sure."
Brewster's character finds herself in a love triangle with J.R.'s son (Henderson) and his cousin, Bobby's son (Metcalfe).
"I mean, I thought it was pretty sexy back then," she said of the original series.  "Pamela and Bobby had some pretty sexy scenes. Yeah and he always had his shirt off, Patrick Duffy."
Brewster smiled, "There will be plenty of shirts off and there will be plenty of sex."
Re: 'Dallas' to be revived on TNT network
'Dallas' Reboot: Who's Going To Shoot J.R.?
by Marc Malkin and Brett Malec / E! Online
J.R. Ewing and Sue Ellen are back!
Dallas stars Larry Hagman and Linda Gray are reprising their iconic roles for the upcoming TNT reboot of the '80s soap along with fellow alum Patrick Duffy, and we couldn't be more excited.
But before we get to all the scoop on the new prime-time series, we have question: who's going to shoot J.R. this time?
"I don't think they'll pull that ploy again," Hagman laughed when we caught up with him at the Julien's Auctions preview party for the upcoming auction of Hagman's Dallas memorabilia collection (Hagman & Gray arriving pictured above).
"Filming was so fabulous," Gray gushed of working on the show, which is still waiting to get picked up for a full season by the network. "It was just amazing. It was surreal, fun, nostalgic, everything. Everything rolled into one. And reuniting with Larry and Patrick, quite something."
And it sure sounds like Gray's Dallas alter ego Sue Ellen has come a long way since we last saw her.
"I'm single," she dished, "I'm very rich, richer than J.R. Ewing, and I have a gorgeous car. But I don't have a house. So that's where Sue Ellen is right now."
As for whether the reboot will be able to draw viewing audiences of over—get this!—80 million like the original, Hagman said, "I don't know about that. You know, there were only three networks at the time so now you have 500 networks, you're not going to have the same audience."

Re: 'Dallas' to be revived on TNT network
'Dallas' star auctions off memorabilia
by AP
BEVERLY HILLS, Calif. – J.R. wasn't selling oil this time. He was selling himself. He still made a pretty penny.
Larry Hagman, who played the cold, conniving oil baron J.R. Ewing on the beloved 1980s series "Dallas," auctioned off many of his personal valuables Saturday in Beverly Hills.
Caroline Galloway of Julien's Auctions said a silver saddle was the priciest item sold, fetching $80,000.
Other big items included a portrait of Hagman's co-star Jim Davis that went for more than $38,000 (pictured below), a replica bottle from Hagman's earlier series "I Dream of Jeannie" that brought in more than $10,000, and a pair of pistols that fetched more than $4,000.
The 79-year-old Hagman put in an appearance, describing items to the crowd then sitting in the audience during bidding.
The collection brought in more than $500,000.
Re: 'Dallas' to be revived on TNT network
It's back!!!
*cue dramatic Dallas intro music*
Dramatic cable TV gets a familiar face next summer...
'Dallas' revival gets the green light
by Rick Porter / Zap2it.com
J.R. Ewing lives again.
TNT has greenlit its long-in-development [revival] of "Dallas," which will have a new cast but also feature the returns of several of the original series' stars, including Larry Hagman as J.R. Patrick Duffy and Linda Gray will also reprise their roles as Bobby and Sue Ellen Ewing. [Steve Kanaly (Ray Krebbs) and Charlene Tilton (Lucy Ewing) are slated for at least guest appearences]
"Dallas" will also star Josh Henderson ("90210"), Jesse Metcalfe ("Desperate Housewives," "Chase"), Jordana Brewster ("Fast Five," "Chuck"), Julie Gonzalo ("Eli Stone") and Brenda Strong ("Desperate Housewives"). Cynthia Cidre ("Cane," "The Mambo Kings") wrote the pilot and will executive produce with director Michael Robin ("The Closer," "Nip/Tuck").
[The series has been greenlit for 10 episodes]. The series won't premiere until next summer, but viewers can get their first look at the show Monday (July 11) during the season premieres of "The Closer" and "Rizzoli & Isles" on TNT.
The original "Dallas" aired from 1978-91 on CBS and was followed by a couple of TV movies, most recently "Dallas: War of the Ewings" in 1998. The new series will focus on J.R.'s son John Ross (Henderson; Omri Katz played the character for most of the original series) and Christopher (Metcalfe), Bobby's adopted son. They're involved in a love triangle over Elena (Brewster), even though Christopher's engaged to another woman, Rebecca (Gonzalo). Strong will play Bobby's wife, Ann.
The old "Dallas" was a giant hit for CBS, finishing as the No. 1 or No. 2 show on TV for five straight seasons in the 1980s. The infamous "Who shot J.R.?" episode in November 1980 was watched by an estimated 83 million people, making it the third most-watched episode of a scripted TV series in U.S. history (behind the finales of "M*A*S*H" and "Cheers").
Updates, behind the scenes info and downloads can be found at the new www.DallasTNT.com website