Welcome to GNRevolution.com!
Like a phoenix, we rose from the ashes on October 9th, 2007, and have since completed the first cycle of revision, continuing our work on providing all fans with an alternative view of not just Guns N' Roses, but of the online communities themselves. While there are many different GNR communities of varying shapes and sizes, we pride ourselves on giving you a unique experience and unlimited access to the world of Guns N' Roses and the Chinese Democracy saga.
Why GNR Evolution you ask? The Guns' origins are the streets of Hollywood, and over the past two decades they have evolved into the mysterious, perplexing, bizarre, and yet amazing band that we continue to follow today.
While GNR Evolution obviously focuses on the contemporary band and the Chinese Democracy saga, fans of all and any Guns N' Roses lineup variations are welcomed to share their thoughts, memories and opinions.
We offer a different environment than what you may have used in various GNR online communities in the past years. GNR Evolution isn't seeking a large membership just for the sake of it. Our goal is to provide you with a friendly environment where fellow members show respect towards one another. Heated discussion is known to break out at any moment, but it is done with class and a dose of integrity.
Your status here is that of an equal. It doesn't matter whether you have one post or a million, you are valued just the same as everyone else in this community. We were all "noobs" once, so no worries about discrimination just for the fact you like the site and are a new participant. What does matter is that you are capable of forming a coherent thought while respecting those around you.
Also, GNR Evolution offers more than just Guns N Roses. We also have several downloads sections(and one specifically for members only), a chat room, sections for things such as other artists/bands, News, Politics, Sports, Movies, Celebrities,etc.  In other words, just about any topic here is fair game.
It is not our intention to patronize you, or act as any sort of Great Firewall of China, deciding on your behalf what you should or should not discuss with other fans. We will, however, moderate the discussions whenever necessary to what we strive to be a sensible degree, and while we're not infallible, everything we do is done within the best interests of the entire community.
We are ready to accept you into our fold and offer you the same respect we express to our already established members. In return, we ask you to treat your fellow members in the same regard. A community is always larger than a single individual, and in case one member is determined to be harmful to the greater whole, the choice is as simple as it is apparent. This community has always had a "close knit family" environment, and regardless of how big or small the site is, that foundation will never be allowed to crumble.
Remember that and you'll do fine.
Have a look around and see what we offer. If you feel this community is the place for you, step right in. We have such sights to show you....
Sincerely,
GNR Evolution Staff
Duff McKagan - Loaded
Discography
History
LOADED IS:
Duff McKagan - vocals/guitar
Geoff Reading - drums
Jeff Rouse - bass
Mike Squires - guitar
Loaded is a REAL band. Despite a rollercoaster schedule with Velvet Revolver, Duff plays with the band during his precious downtime. No ego driven side-project of a megastar, Loaded shoots from the hip with a working-class swagger.
Living across 3 states, hundreds of miles apart, the band jumps at the chance to play together, every time. Loaded embodies the excitement of your first high school band, raw and untainted by the spoils of big success. A band that is right at home playing in an arena, a theater, a club, or a house party. They rock every room, every time, just for the chance to play together.
Now is their time, excitement and tension are high. When opportunity knocks, the door gets kicked down.
The band released 2 albums, 1999's "Live Episode" and 2001's "Dark Days". Recently recharged, the band has re-released "Dark Days" with a bonus live show from their 2001 Japanese tour and is working on another independent release in the Summer of 2008 with a tour to follow. Stay tuned.
# Label: n/a
The legendary lost album by Tommy Stinson's band Perfect. This was recorded in 1997 with Jim Dickinson (the producer of The Replacements Pleased to Meet Me) once again working with Tommy.
This album marks the first time Tommy has played bass on a record since the Mats broke up. This was scheduled to be released, and promo copies were even made, but it was cancelled at the last minute due to the record company concerns about whether it could sell enough to be profitable. This CD is filled out with part of a solo live show by Tommy.
1. Better Days
2. 7 Days A Week
3. Making of an Asshole
4. Me
5. Turn it Up
6. Little Drum
7. Catch 'em Where They Land
8. Thing I Call My Life
9. Flap
10. Peg Song
11. Yap Yap
12. Every Little Thing Counts
13. The Hardest Part
14. Changing Her Disease
15. Can't Put Your Arm Around a Memory
16. Couldn't Wake You Up
17. Tiny Pieces
18. Ain't You Had Enough
19. Come On, Get Happy (Theme from the Partridge Family)
20. Your Demise
Tracks 1-11 by Tommy Stinson and Perfect, recorded 1997 at Ardent Studios, Memphis. Produced by Jim Dickinson.
Tracks 12-20 by Tommy Stinson solo, recorded live at the Uptown, Minneapolis, October 26, 1995.
SOUND QUALITY: The first 11 tracks were copied directly from the promo CD which was released to radio stations shortly before the cancellation of the album's release.
These tracks are "perfect" audio quality (lol, "Perfect", get it?). Tracks 12-20 come from a lower quality audience bootleg recording.
See Also: Once, Twice, Three Times A Maybe, the official release of this album.
"Making Me Sick" is performed by Tommy Stinsons band Bash & Pop appears.
& the Slash version as mentioned above, of course:
This collaboration, also known as "Shot-Caller Rock Remix" and "Rock Remix I", featured Tommy Stinson, Fuzzbubble, Rob Zombie and Dave Grohl on drums. This remix added guitar riffs and live drums, as well as a more "in your face" approach to the song's chorus. This version had its own music video (see above), directed by Spike Jonze, which was nominated for "Best Video Of The Year" on MTV Video Music Awards in 1998.
In 1999, Puffy performed this remix with a live band at Giants Stadium for the NetAid benefit concert. This performance of Its All About The Benjamins featured Slash on guitar as well as Lil' Cease and Lil' Kim on vocals.
There is also a slightly different alternative to this remix called, "It's All about the Benjamins (Rock Remix II)." This lesser known version adds Size 14 to the song's already long collaboration line-up.
Both rock remixes of the song have yet to be released uncensored.
Bash and Pop's music video for "Loose Ends" can be seen below:
< Gilby Clarke - 99 Live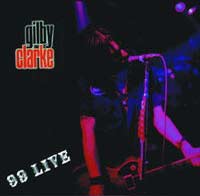 Featuring: Gilby Clarke
Guests:
# Original Release Date: 1999
# Label: Radio Mafia Records
Review
Review to follow.
Recorded Live in Hollywood, CA.
Featuring Tracii Guns (L.A. Guns, Killing Machine) on guitar,
Eric Singer (Kiss, Alice Coooper) on drums, Stefan Adika on bass.
See Also
n/a
< Gilby Clarke - Rubber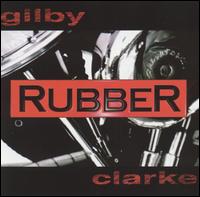 Featuring: Gilby Clarke
Guests:
# Original Release Date: 1998
# Label: Pavement Music
Review
review to follow.
See Also
n/a